1. Mrs. Rita Lau, Secretary for Commerce and Economic Development, Professor Anthony Cheung, Council's Chairman, and Ms Connie Lau, Council's Chief Executive viewing the winning entries.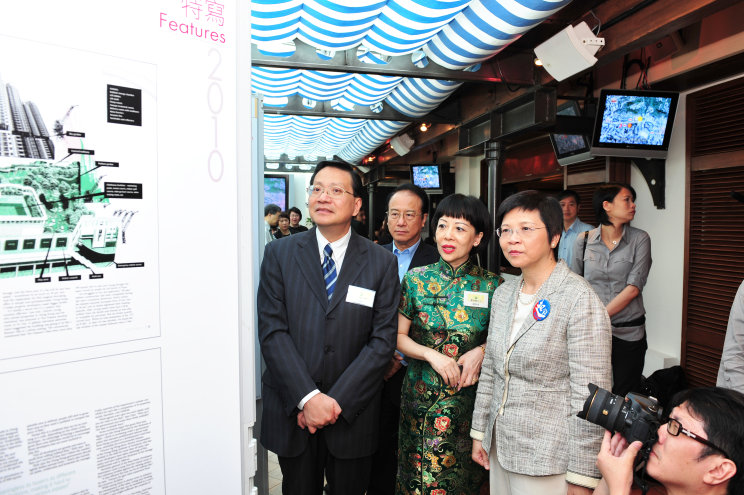 2. Mrs. Rita Lau presenting the Gold Awards.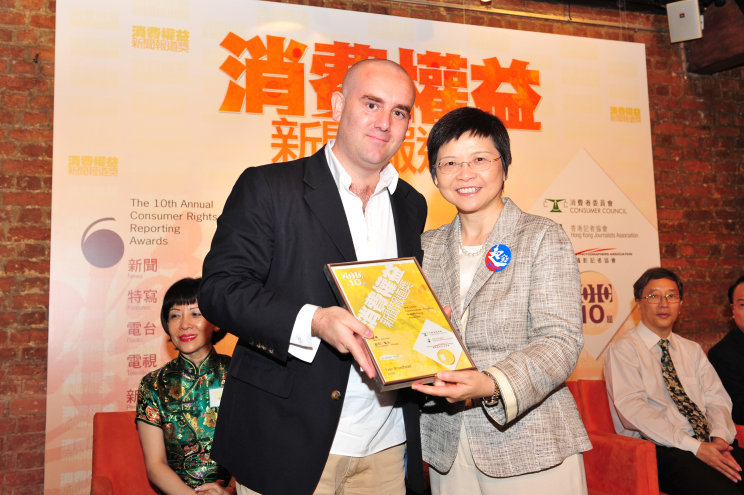 3. Mr. Stanley Leung of Hong Kong Journalists Association presenting the Bronze Awards.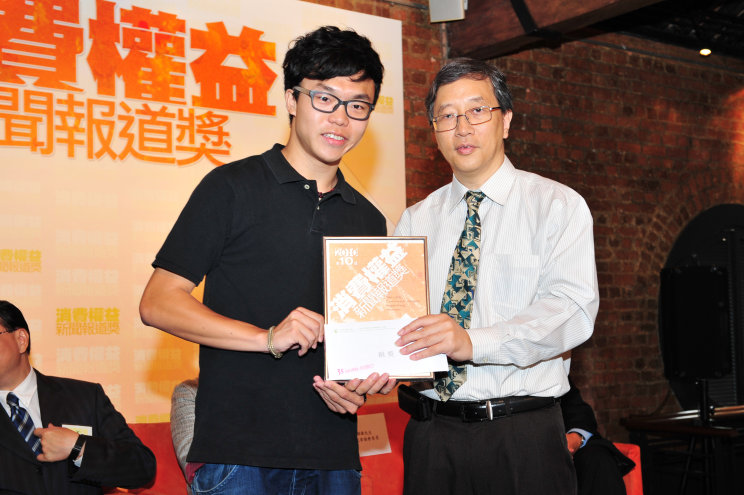 4. Mr. Raymond Choi, member of the Council and some of the awards winners.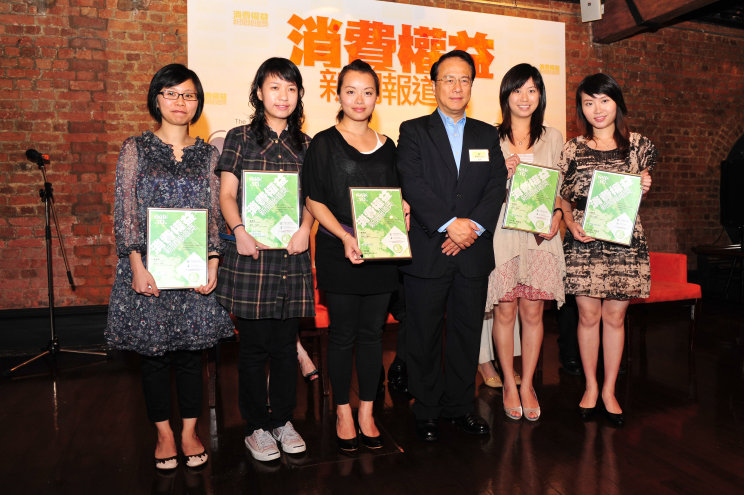 5. Awards winners and presenters.