The awards presentation ceremony for the 15th Consumer Rights Reporting Awards, organised by the Consumer Council in association with the Hong Kong Journalists Association and Hong Kong Press Photographers Association, has been successfully concluded.
The newly created category, Campus Newspaper, encouraged college students to report consumer news by using campus news platform. Along with News, Features, Television News, Television Features, Radio News, Radio Features and Press Photo, 224 entries were received this year. Winning entries including food safety, bid-rigging of building maintenance works, fake gold ornaments etc.
In his opening address, Professor Wong Yuk-shan, BBS, JP, Chairman of the Consumer Council, spoke highly of the professionalism of the journalists who narrated stories skillfully out of their unique sharp acumen, with wordings sometimes excoriating and critical; sometimes humorous and witty, to present lively consumer stories one after another.
The Guest of Honour of the ceremony, Mr. Philip Yung, JP, Permanent Secretary of Commerce and Economic Development (Commerce, Industry and Tourism), said the work of the Council and that of the media are complementary to each other. To disseminate information effectively to the public, the Consumer Council certainly relies on the media for comprehensive coverage.
Awards presenters also include Ms. Sham Yee-lan, Chairperson of Hong Kong Journalists Association and Mr. Philip Leung, Council Vice-Chairman.
Highlight of the Prize Presentation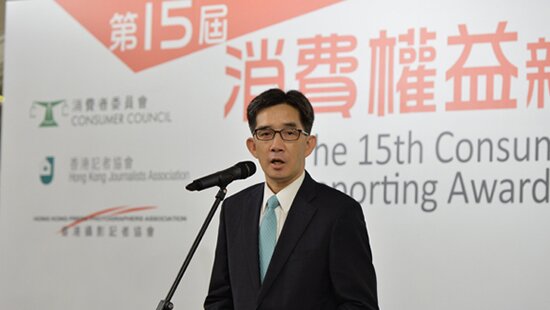 Mr. Philip Yung, JP, delivering a speech.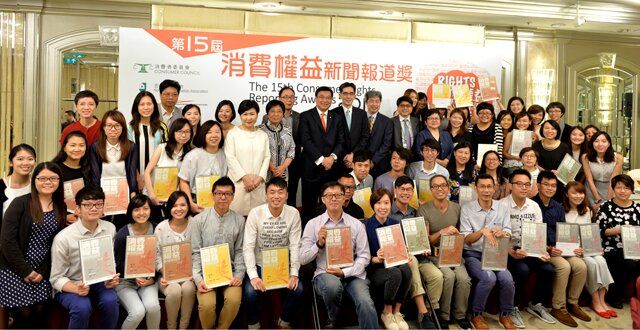 Prize winners with guests.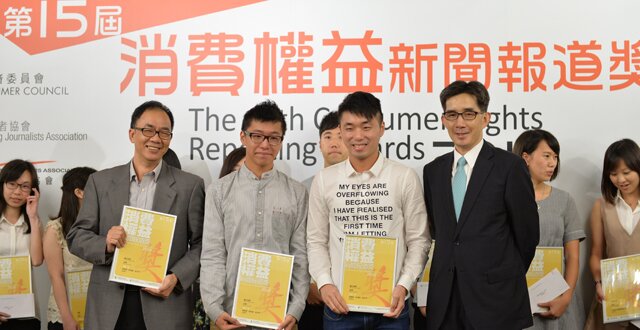 Mr. Philip Yung, JP presenting Gold Awards of Radio Features.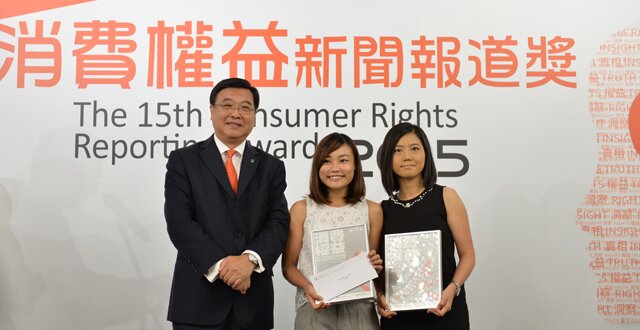 Council Chairman Professor Wong Yuk-shan presenting Silver Awards of TV News.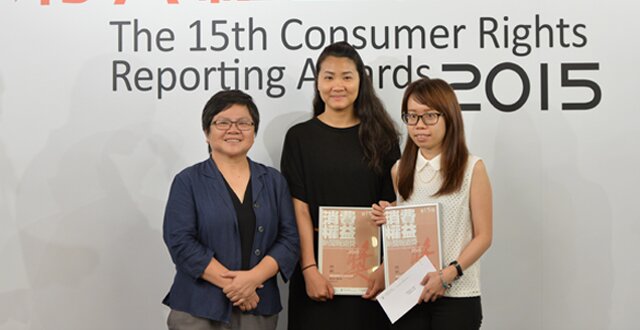 Ms. Sham Yee-lan, Chairperson of Hong Kong Journalists Association, presenting Bronze Awards of News.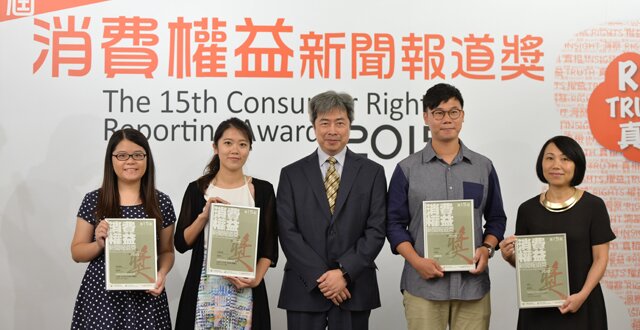 Council Vice-chairman, Mr. Philip Leung and the prize winners of Merit Awards.