The Electrical and Mechanical Services Department has advised consumers to stop using a type of "De'Longhi" fan heater for safety reasons.
A recent quality check by the supplier revealed that the internal wires of the heater could be subject to undue wear and tear during normal oscillation of the heater body, which might pose a fire risk to users.
According to the supplier, DL Trading Ltd, the product in question, bearing the type no. HBP832B and serial no. 33111, was supplied to the local market in the period between December 2003 and January 2004.
Consumers are advised to return the fan heaters as soon as possible to the supplier through designated collection centres for a refund.
Details of the recall can be obtained from the supplier's customer service hotline: 3412 0222.
Reprinted from : HKSAR Government web page
http://www.info.gov.hk/gia/general/200402/05/0205137.htm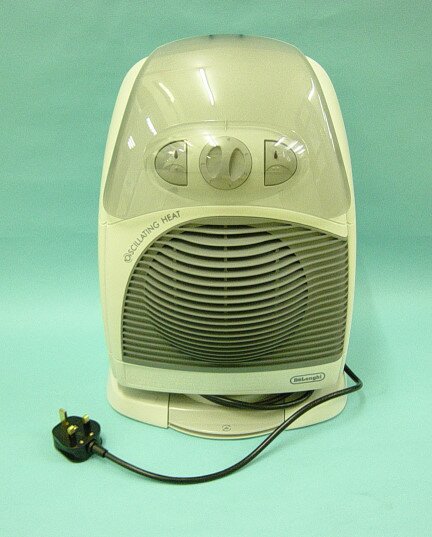 (Photo(s) provided by EMSD)