The Electrical and Mechanical Services Department (EMSD) today (July 9) urged consumers to stop using immediately a model of Macintosh PowerBook 45W AC adapters for safety reasons.
The appeal was made after the supplier of the product, Apple Computer, Inc., taking the initiative to approach the department for voluntary recall of the AC power adapters.
A recent investigation by the company revealed that the AC adapter may overheat and pose potential fire hazards to users.
The recalled AC adapters were supplied with Apple's PowerBook G3 laptop computers between May 1998 and March 2000. They were also sold as standalone accessories during this period.
These AC adapters bear a label of "Macintosh PowerBook 45W AC Adapter" and a model number M4402.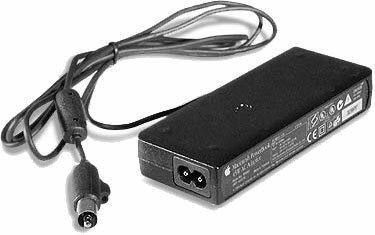 Consumers are advised to return these adapters to the supplier as soon as practicable. The supplier will provide a new AC adapter for replacement.
Details of the recall can be obtained from the supplier's toll-free hotline 001-800-2775-3000 and website at http://www.apple.com/adapterexchange.
Reprinted from HKSAR Government web page :