In view of the current widespread of COVID-19 and to reduce social contact, all our Consumer Advice Centres are temporarily closed until further notice. Consumers may call our hotline at 2929 2222 for any complaints and enquiries. Alternatively, consumers may make use of our web forms via the following links:
Consumer Enquiry Form / Consumer Complaint Form
As a result of the above arrangements, gift redemption services has been suspended and the redemption details will be notified in due course.
CHP investigates suspected poisoning case after consumption of soup containing claimed "cicada flowers" (with photo)
The Centre for Health Protection (CHP) of the Department of Health today (April 22) announced it is investigating a suspected case of poisoning related to the consumption of soup containing claimed "cicada flowers", and appealed to members of the public not to buy or consume "cicada flowers" of uncertain authenticity.
The case involves three persons in a family, comprising two males and one female, aged 22 to 58. They consumed self-prepared soup containing claimed "cicada flowers" at home on April 18 and developed vertigo, nausea, palpitation and mild shortness of breath around two hours after consumption. They attended the Accident and Emergency Department of Tin Shui Wai Hospital and were transferred to Pok Oi Hospital for treatment on April 19. On the same day, the CHP received the notification of the incident and started an investigation immediately.  All patients were in stable condition and have been discharged after treatment.
Their urine samples and unused samples of claimed "cicada flowers" have been sent for laboratory testing.
Initial investigations revealed that the claimed "cicada flowers" concerned were bought by a friend of one of the patients in the Mainland. The CHP's investigations are ongoing.
"'Cicada flowers' are specific fungi which infected and grew in cicada nymphs. However, there are many species of fungus which may infect and grow in nymphs similar to cicada nymphs and some can cause gastrointestinal and neurological symptoms after consumption. If members of the public purchase 'cicada flowers', they should go to licensed shops with a good reputation and should not consume 'cicada flowers' of uncertain authenticity.  If they feel unwell after consumption, they should seek advice from healthcare professionals immediately," a spokesman for the CHP advised.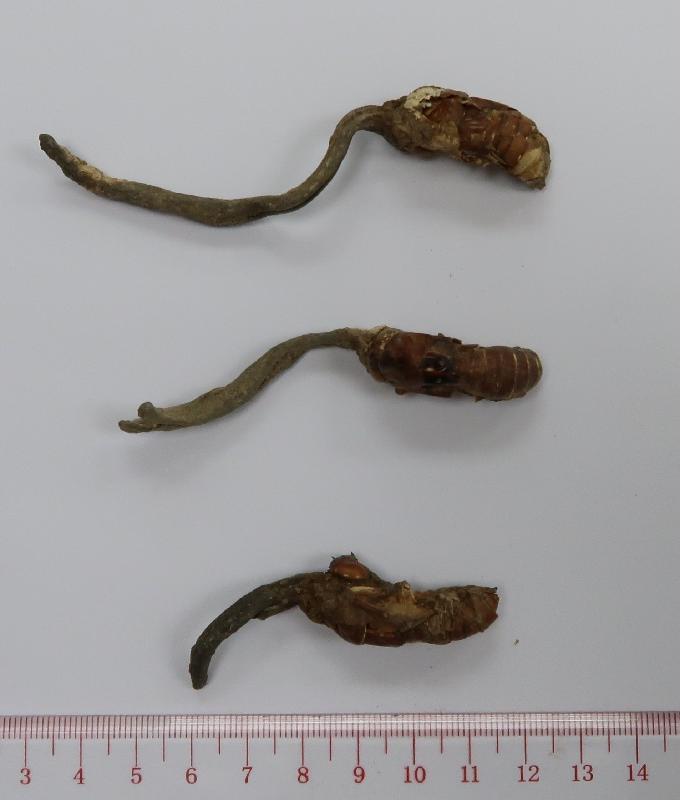 Reposted from HKSAR Government webpage:
https://www.info.gov.hk/gia/general/202004/22/P2020042200711.htm