Resumption of public service and special arrangement of Consumer Advice Centres
Consumer Advice Centres located in Tsim Sha Tsui, North Point, Sha Tin and Tsuen Wan have resumed normal service. 
To reduce the risk of the spread of COVID-19, social distancing and other precautionary measures will be implemented at our Advice Centres.
Visitors are required to:
Make prior appointment for service by calling the hotline 2929 2222;
Wear surgical face masks and take a body temperature check before entering the Centres;
Wait in a designated waiting area in order to reduce social contacts with other visitors.
(Notes:  Visitors may experience a longer waiting time because of the precautionary measures.)
Members of the public who wish to lodge complaints or make enquiries are strongly encouraged to contact the Consumer Council through the hotline 2929 2222 or online forms. 
EMSD urges public not to use three models of adaptors
The Electrical and Mechanical Services Department (EMSD) today (May 21) urged the public not to use three models of adaptors with potential safety hazard and bearing no indication of the manufacturer's name or trade mark .
 
EMSD recently found three models of adaptors for sale that are imprinted with words "TRAVEL UNIVERSAL ADAPTOR" (see photos of the adaptors in annex). The exterior of those adaptors appears similar to each other but with different packaging and have two same features which are the irregular socket holes and multiple socket plug pins on adaptors.
 
In contravention of the Electrical Products (Safety) Regulation, the three models of adaptors bear no indication of the manufacturer's name or trade mark. Furthermore, in the circumstances of one set of plug pins is being used and another set being drawn out at the same time, the live metal parts of the latter could pose electrical hazard.
 
As those adaptors could appear in different forms of packaging, the EMSD reminds members of the public not to purchase or use adaptors that contain the aforementioned features, and not to purchase electrical products that show no name or trademark of the manufacturer. The EMSD is investigating the source of sale of the adaptors and will take follow up actions in case of contravention of the relevant legal provisions.
 
The EMSD will further enhance the inspection of those products. For enquiries or reporting suspected cases of incompliance, please call 1823.
Annex: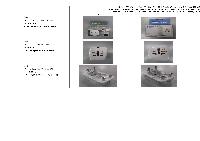 Reprinted from HKSAR Government:
http://www.info.gov.hk/gia/general/201805/21/P2018052100968.htm